Slideshow about our brand
Popular Products
Smokers
Patio Heaters
Wood-Fired Ovens
Gas-Fired Ovens
Smokers
Patio Heaters
Wood-Fired Ovens
Gas-Fired Ovens
Popular Products
Smokers
Patio Heaters
Wood-Fired Ovens
Gas-Fired Ovens
Smokers
Patio Heaters
Wood-Fired Ovens
Gas-Fired Ovens
CT's Best Pellet Prices
By choosing our fuel, you're opting for a rigorously tested, superior product, free from fillers or binders. We prioritize educating our customers about the importance of quality fuel - it's not just about the efficiency and longevity of your stove, but also the tangible benefits to your wallet and warmth.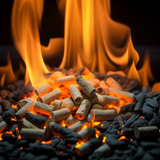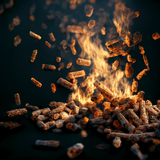 Industry Leading Products
After 43 years in business and a passion for the industry now more than ever, Dean and his team still personally visit each manufacturer and observe how the products are built from start to finish. He won't sell you a product he hasn't tested in his own home. House Of Fire represents the best in the hearth industry.
This is our passion
Our mission is simple. We love creating beautiful fires for people. Choosing the right alternative heating method for your home is an important decision and we're here to help you get it right with the industries leading products.